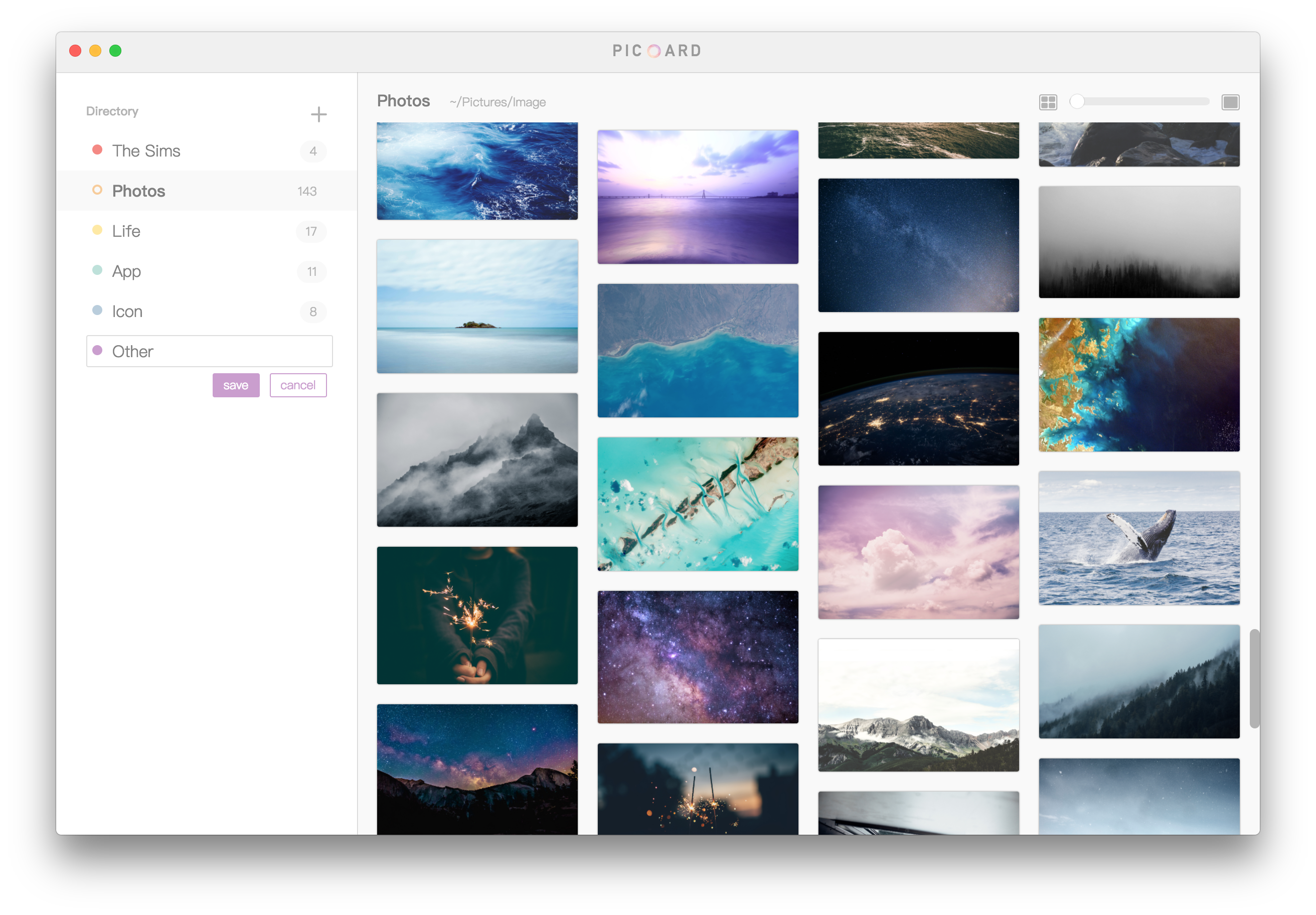 Convenient for Management
All folders are connected to your local directories. Synchronous copy and paste.

Easy to Control
Just drag and drop to add directories. Picoard provides several shortcuts to fast copy and paste images.

Simple and Smooth Interface
Picoard removes unnecessary elements to let you focus on images. View your images in marvelous waterfall layout that you can scale at ease.

Various Formats Supported
If you save the inspiration as PNG, JPG, GIF, BMP or SVG, Picoard supports them just fine.
Download
View in GitHub